SG NewTech's consultants Faith Kangichu and Yonah Ochieng were announced among the winners of Finastra's Global Hackathon 2020, a competition gathering more than 4600 participants from all around the world.
Faith and Yonah were recognized in the category "Best in MEA" with their project Banking4U – a platform that uses customers' mobile money transaction data to determine loan eligibility. We invited both of them to share more about their experience during the hackathon, the challenges they faced while realizing their project. Watch the video and read the full interview with Faith and Yonah below to find out more about their journey to reaching success.
Hi Faith and Yonah, first of all, congratulations on your submission being among the winners of this year's Finastra's Global Hackathon! Great achievement! Could you please tell us more about the competition and the category that you won?
Faith: Thank you very much! The hackathon started in October 2020 and the initial deadline to submit the project was in November. The organizers decided to provide an extension and give all participants another month, so we submitted our project on the 23rd of December. We had additional time to ensure that we put the maximum in the initial prototype development during this extra month. There were over 4600 participants from all around the world taking part in the competition.
Yonah: The hackathon was indeed very competitive. We won in the category "Best in MEA" and were runner's up in a second category – APP, open to established fintech companies. We chose the theme "Hacking system inequalities" and worked on the challenge of how to modernize capillary banking systems to better serve the unbanked and underbanked people in the emerging markets. And this strategy was successful for us.
Sounds impressive! With a competition of over 4600 participants, how did you come up with a winning idea? Tell me more about the project that you developed.
Faith: The project we developed is called Banking4U, a platform that uses customers' mobile money transaction data to determine loan eligibility.
We came up with an idea based on one of the themes presented by Finastra to hack system inequalities by banking the unbanked/underbanked. We wanted to have multiple banks connected to the Finastra Fabrics Cloud platform so the users applying for a loan on their phone can be rated and scored from different financial institutions. Each institution evaluates the user through its scoring criteria and creates a risk profile, based on which the users are provided with different loan options, rates, and amounts to choose from.
Yonah: What we realized is that with the emergence of mobile money, many SMEs have shifted to using their mobile money accounts for transactions and they don't need/use traditional bank accounts. We wanted to tap into these markets and provide institutions an avenue to access this category of SMEs.
Banks can also enter their scoring criteria, profile the type of clients they need, and have the information provided to them directly from the user's mobile phones.
As Faith pointed out, we had the concept, but we needed to develop a demo system.
How did you collaborate on this idea, and what did it take to develop such a complex and comprehensive project?
Yonah: Once we learned about the hackathon, we came up with the idea, and we decided to test whether this idea can work. It took a tremendous amount of our time because we had to consult each other almost every other day. We used to have demos with the rest of the team at SG NewTech, who provided valuable input and areas to improve upon.
We had very detailed meetings on the processes, decided on which path to go, then worked on the tasks. After having some progress, we had to meet again with the team and see how far we have gone. I worked on the back end, and Faith took the front end of the project.
Faith: We had to fast-track the project to develop a working system prototype, for which we focused on the main functionalities– credit scoring, data collection, and integration to Finastra's cloud platform.
What was the most challenging part of the project?
Faith: It was challenging to find time to work on all tasks related to the project. There are so many things we wanted to do! We had to reduce the scope of our work and focus on the most important aspects of the project.
Yonah: Indeed, time was a challenge! For me, the most challenging part was to develop everything over a short period. The idea behind the project is very big, and there is a lot of work that needed to be done.
How did you feel when you understood that you are among the winners?
Yonah: (smiling) It feels exciting and encouraging to see that we won.
Faith: It was a bit unexpected! You have on the back of your mind that you have done a hackathon, but it is hard to believe when you see that your submission won.
What do you think distinguished you from the competition and secured the winning place?
Faith: When we were told our project won, one of the judges mentioned why they selected our project – it was mainly because it is an idea that can be developed and used.
Yonah: I also believe that the idea itself won the most. But the way we were pitching it, how we presented it, was also impactful.
How did this hackathon help you develop new skills in your career?
Faith: For me, the whole experience was a learning curve. I am on the QA/testing side, so working on development tasks was more of a challenge. I am glad that I managed to catch up and become better in the development part.
Yonah: I agree with Faith. I find the exposure very useful. Overcoming some challenges that we had during the process was also an enriching learning experience we will never forget. Thanks to every member of SG NewTech who contributed to the project in one way or another
Do you plan to launch the project? What are the next steps?
Faith: Yes, definitely, we will work with Finastra to launch the system to the market. As part of the awards, we have an incubation period with different companies, which will help us further develop the idea and prepare it for a launch.
Yonah: That is the vision. We believe this product can be useful to people in the emerging market and help them secure easy access to financial services.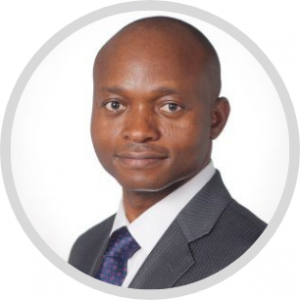 ABOUT THE AUTHOR
Tunde Oladele
CEO, SG NewTech
Tunde is a seasoned IT professional and entrepreneur with vast experience in core banking transformation, digital engagement and project management. He has worked in leadership roles in various global IT firms where he led diverse teams to deliver technology solutions for financial institutions in the emerging markets. LinkedIn
ABOUT THE AUTHOR: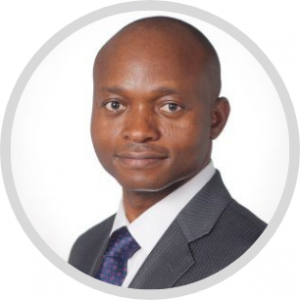 Tunde Oladele
CEO, SG NewTech
Tunde is a seasoned IT professional and entrepreneur with vast experience in core banking transformation, digital engagement and project management. He has worked in leadership roles in various global IT firms where he led diverse teams to deliver technology solutions for financial institutions in the emerging markets. LinkedIn