Author: Joyce Karinge, Head of PMO at SG NewTech
A project's environment plays a crucial role in shaping its outcome. It encompasses factors such as organizational culture, leadership support, team dynamics, and resources. A positive project environment promotes efficiency, motivation, and creativity among project team members.
Every organization has been faced with undertaking large-scale software projects in a constantly changing environment. Such projects either create problems, present opportunities, or expose business needs, all of which require some degree of response in order to minimize risks or leverage favorable outcomes.
In the banking technology sector, the need for projects is often dictated by one of the following:
Replacement or upgrade of an outdated core banking system

Keeping pace with technological evolution

Customer demand for modern digital solutions

Competitive pressure

Government r

egulations
As an international company that have delivered successful projects in different continents, here are 5 key factors that must shape your project environment to achieve success: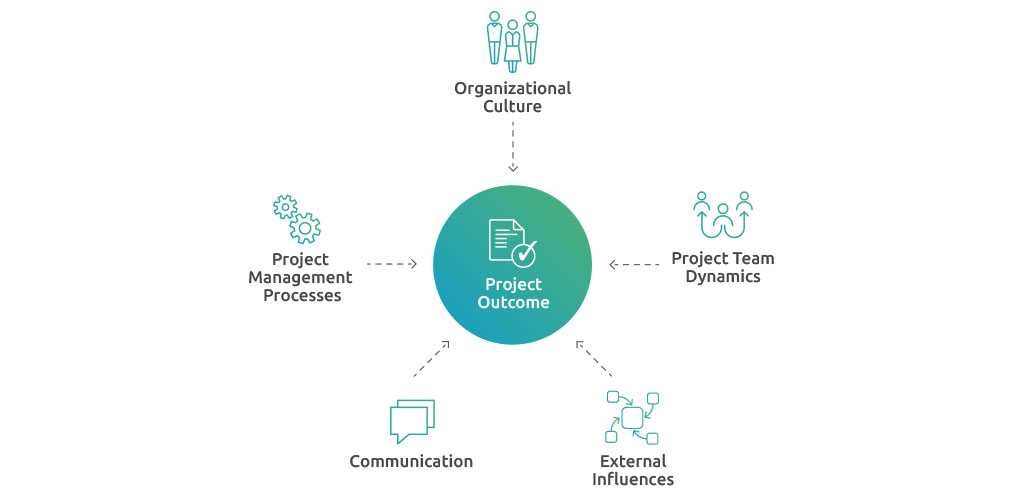 1. Organizational Culture
The organization's culture plays a significant role in shaping the project environment. A strong and positive culture can help to ensure that team members are motivated, engaged, and productive, while a negative culture can lead to low morale and a lack of commitment to the project.
For example, SG NewTech promotes in its project team the culture of teamwork, efficiency, professionalism, innovation and commitment. When working on projects for our clients, we abide by these values, while also respecting and accommodating that of our clients. We also constantly aspire to leave behind some of our own values with every organization that we work with.
The dynamics within the project team are also an important aspect of the project environment. A strong and cohesive team can help ensure that the project is completed on time and within budget, while a team plagued by conflict and lack of trust can make it more challenging to achieve the project's objectives.
The external environment can also have a major impact on a project. Factors such as changes in the economy, political instability, and natural disasters can all affect the project's progress, and it is crucial to have a plan to address these potential challenges.
A vivid example from SG NewTech's experience was the implementation of Temenos Transact with North International Bank in Antigua and Barbuda. As the start of the project coincided with the Covid pandemic, both teams had to adapt to the global pandemic environment and embrace a new paradigm: remote project delivery. The success of this project made it the first cloud-based, serverless implementation of Temenos Transact that was delivered completely virtually with team members working from different countries.
Effective communication is key to creating a positive project environment. Communication should be clear, timely, and well-structured. It should involve not only the team members but also all of the stakeholders.
In our experience, communicating openly with the client's team about their pains and challenges at the onset of the project has proven helpful in leading us to find and introduce the right solutions.
5. Project Management Processes
These include identifying and managing risks, carefully managing resources, smart budgeting, and clear communication across multiple teams and stakeholders. A well-designed and executed project management process can help to keep the project on track, while a poorly designed one can lead to confusion and delays.
Being a partner of leading OEMs such as Temenos, Finastra, Software Group, and more, SG NewTech is well versed in planning and guiding all crucial processes within a project.
It's important to keep in mind that the environment for a project can change over time, so it's essential to be flexible and willing to adapt to changes as they occur to keep projects on track.
Our diverse experience delivering projects in Africa, Middle East, ECA and the Americas has equipped us  with the right expertise and experience that is key for the successful implementation of your project.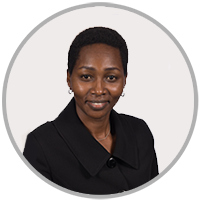 ABOUT THE AUTHOR
Joyce Karinge
Head of PMO, SG NewTech
Joyce is a project management professional with 8 years dedicated to delivering successful projects. She has a results oriented mindset, and strong leadership capabilities. She tackles complex projects and drives them to a successful outcome while meeting or exceeding project objectives. LinkedIn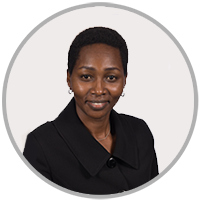 ABOUT THE AUTHOR
Joyce Karinge
Head of PMO, SG NewTech
Joyce is a project management professional with 8 years dedicated to delivering successful projects. She has a results oriented mindset, and strong leadership capabilities. She tackles complex projects and drives them to a successful outcome while meeting or exceeding project objectives. LinkedIn