Author: Tunde Oladele, CEO of SG NewTech
Most transforming banks have the ambition to achieve fast growth and reach wider customer base through an innovative business model. Some are desirous of repeating the feat of Ant Financials by becoming the next Unicorn company. The question is what makes a transforming bank successful in an extremely competitive and fast changing environment? Additionally, what does a transforming bank have to do to hold up to these standards? Aside from your killer app, what other characteristics are fundamental to determining the fate of a transforming bank?
This article aims to address these questions by identifying five critical imperatives that will make or mar a bank's digital transformation journey. Address these imperatives from the onset and you are on your way to success, and with a little bit of luck, you may make it to becoming a Unicorn company in the near future.
1. Culture
It has been observed that culture plays a key role in the successes or failures of organizations. Transforming banks are no exceptions to this. If well ingrained into the fabrics of the company, certain cultural practices will smoothen their path to success. Outlined below are some of the practices that are common to banks that are successfully transforming. Unicorn companies also have these practices embedded in their organization.
They avoid getting lost in details. While chasing perfection, they accept excellence.
They allow experimentation and have tolerance for risk.
They focus on outcomes, keep promises and meet deadlines through avoidance of over-engineering.
They do the right things even it costs short term success.
The trap most banks fall into is that in the bid to meet ninety-nine percent of the customer needs, they delay deployment. Successful transformation strategy dictates that product features are deployed in tranches, and they are deployed regularly, thereby keeping their customers engaged and curious.
2. Data
Many analysts and commentators have described data as the new oil. Data in itself has little value unless it provides actionable insight. It is not enough to amass a vast amount of data unless the data is clean, well-organized, and mined for insights about the market, the customers and the products. Avoidance of data silo therefore becomes a key decision that every transforming bank must make consciously as this is foundational to success. Once this mistake happens, it becomes difficult and expensive to correct. Experiences of traditional banks where a substantial amount of effort and investment goes into aggregating data from disparate systems is a case in point. A transforming bank should learn from its past experience and the experience of others to avoid this massive mistake.
3. Security
Aside from the potential loss of money that a security breach can bring, incidents of fraud will almost certainly bring with it loss of reputation. It is a given that the security of your system will be tested and that fraudsters will attempt to recruit your employees as facilitators. The solution is to know who is accessing your system and what information they access. In addition to monitoring activities from your digital channels, you must also track the activities of your critical employees, if not all of them. We recommend the use of AI (Artificial Intelligence) powered fraud management solutions to record patterns and to predict sequence of activities that can lead to fraud. The mere fact that employees are aware that the company has installed appropriate technology for security will serve as a deterrent.
4. Collaboration
The name of the game in this "sharing economy" is collaboration. ANT Financial is currently serving a customer base of over 1billion globally due to the power of collaboration. Transforming banks must adopt a technology platform that puts you in a position to leverage insight from third parties and to provide insight to third parties. Similarly, you may also consider making your platform available as a rail that others can use to access your market through value adding offerings. To achieve this, you require the ability to integrate with anything and to everything. Platforms that leverage micro-service architecture are considered the best at achieving this. Any integration method that demands expensive and cumbersome approach with hours of programming effort will fail you on this journey.
5. Scalability
As you attract partners to your business, your technology must have the capacity to support increased transaction volume. Readiness for success through a scalable (horizontal and vertical) technology is therefore another key ingredient to the success of a transforming bank. Whilst you may start with a modest ambition, be sure to retain the ability to support exponential growth without an unnecessary reset of your technology platform. Banks who need to do a complete rewrite of their underlying technology, in order to support growth, lose precious time. By answering the scalability question very early in the life of the business, you are empowered to take advantage of opportunities without technology constraints.
The above are by no means exhaustive, but we do believe that these key imperatives will serve you as you make decisions regarding your digital transformation strategy and you plan for its success.
At SG NewTech, being part of Software Group, we have worked with banks and microfinance institutions across the globe as advisors, consultants and co-innovators. Software Group's omni-channel platform, DigiWave, provides the foundation that supports these recommendations.
With DigiWave omni-channel platform, you will eliminate data silos, be empowered to collaborate, and scale your business without hindrance. With solutions from our trusted technology partners, you will address your bank's need for security enabling you to anticipate breaches and take mitigating actions.
Contact us if you are interested in learning more about our offerings.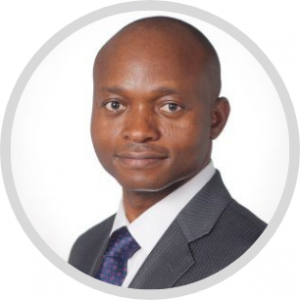 ABOUT THE AUTHOR
Tunde Oladele
CEO, SG NewTech
Tunde is a seasoned IT professional and entrepreneur with vast experience in core banking transformation, digital engagement and project management. He has worked in leadership roles in various global IT firms where he led diverse teams to deliver technology solutions for financial institutions in the emerging markets. LinkedIn
ABOUT THE AUTHOR: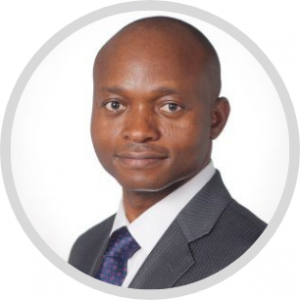 Tunde Oladele
CEO, SG NewTech
Tunde is a seasoned IT professional and entrepreneur with vast experience in core banking transformation, digital engagement and project management. He has worked in leadership roles in various global IT firms where he led diverse teams to deliver technology solutions for financial institutions in the emerging markets. LinkedIn